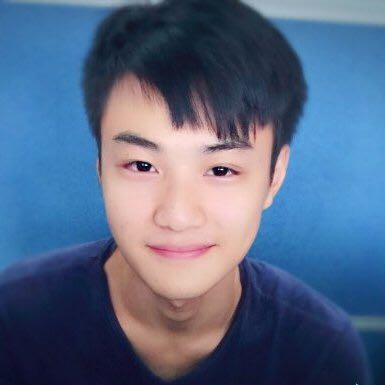 Deng Cai (蔡登)
I have broad interests in deep learning and natural language processing, including language structured prediction, text understanding and generation.

Email: thisisjcykcd AT gmail.com
Education:
Aug. 2018 - Present
Ph.D. student, The Chinese University of Hong Kong
Sept. 2015 - Mar. 2018
M.S., Dept. of Computer Science, Shanghai Jiao Tong University
Sept. 2011 - Jun. 2015
B.E., Dept. of Computer Science, Xiamen University
Research Experience:
Jul. 2017 - Jan. 2018, Visiting scholar
Singapore University of Technology and Design, Advisor: Prof. Yue Zhang
Feb. 2017 -Jun. 2017, Research intern
Tencent AI Lab, Mentors: Dr. Xiaojiang Liu, Dr. Shuming Shi
Sept. 2015 -Feb. 2017, Research assistant
Shanghai Jiao Tong University, Supervisor: Prof. Hai Zhao
Translating Math Word Problem to Expression Tree.
Lei Wang, Yan Wang, Deng Cai, Dongxiang Zhang and Xiaojiang Liu In Proceedings of the EMNLP 2018 Conference, 2018. (EMNLP 2018).
Fast and Accurate Neural Word Segmentation for Chinese. [paper] [code]
Deng Cai, Hai Zhao. In Proceedings of the ACL 2017 Conference, 2017. (ACL 2017).
Chinese Word Segmentation, a decade review (2007-2017).
Zhao Hai, Cai Deng, Huang Changning, Kit Chunyu. The Frontier of Empirical and Corpus Linguistics, Chunyu Kit and Meijun Liu ed., China Social Sciences Press, 2017.
A Hybrid Model for Chinese Spelling Check. [paper]
Deng Cai*, Hai Zhao* (first authors), Yang Xin, Yuzhu Wang, Zhongye Jia. ACM Transactions on Asian Low-Resource Language Information Process, 2017. (TALLIP).
Awards and Honors:
National Scholarship for Graduate Student (top 2% students), Ministry of Education of P.R.China, 2016
Excellent Undergraduate Thesis Award, XMU, 2015
Dean's List, 2014, School of Information Science and Engineering, XMU, 2014
Gold Medal, The 5-th Fujian Provincial University Programming Contest, 2014
Bronze Medal, ACM-ICPC Asia Regional Programming Contest, 2013